How to Volunteer
Nonprofit charity organizations like the Foundation are able to operate and change people's lives with the valuable donation of people's time when they volunteer.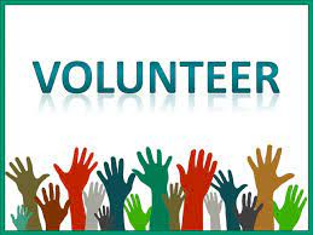 Bridget Nesko's Foundation and its team of Trustee volunteers has made significant progress in identifying the greatest means to help children of families impacted by ovarian cancer, in helping to spread the ovarian cancer awareness message at the grass roots level, and in creating a pilot program to provide basic CA-125 blood test access to women who believe they may have ovarian cancer because of the presence of several symptoms, but are unable to arrange or pay for such testing.
Imagine what we could do WITH YOUR HELP.
Volunteer positions are immediately available in Communications, Fundraising, Event Planning and Execution, Volunteer Development and coordination, and Grant writing, both in southern New Jersey, and in 2024, throughout the Mid and South-Atlantic regions.
Don't live in Southern New Jersey or the South-Atlantic area and would like to volunteer?
No problem.
We need help in conducting research, making telephone calls, developing and helping to publish a quarterly newsletter, and in maintaining this and our KOCA.Org website. Your remote assistance is just as valuable as a neighbor's volunteer help in accomplishing our mission!
If YOU are ready to help us to help women and their families in our war against ovarian cancer, please complete the Volunteer Form below.
Please note that any volunteer interacting with youths of 18 years of age or younger will be required to undergo a criminal background check to protect our children prior to joining our team.
Also please note that, if you are under 18 years of age, a parent or guardian must approve your application to volunteer.
For more information, please contact us at:
Bridget Nesko Memorial Scholarship Foundation, Inc.
184 Deschler Boulevard, Clayton, NJ 08312
(856) 595 2184 | Info@BridgetAngelFund.Org